With Pinterest, the "visual discovery engine," you can build dream boards, share branded content for your business, and tap into the platform's massive traffic potential and one of the best ways to do that is by using Pinterest categories.
As a business owner or blogger, you can share Pins to educate your followers, lead people in your target market to explore your ideas, and even persuade them to make a purchase.

Pinterest continues growing in popularity for both businesses and consumers. In 2016, it had 128 million monthly active users. By 2020, that number nearly tripled, rising to 367 million. It's quickly growing in popularity among many different demographics, too: women (of course), Millennials, Gen Z, men, dads, and anyone with a green thumb or DIY mentality.
So how can your business best take advantage of Pinterest's massive consumer base and drive more traffic to your website? An essential part of the equation is understanding how to take correctly use Pinterest categories.
It's time to use Pinterest to its fullest potential, viewing it as a search engine with the ability to drive qualified, targeted traffic straight to your business. Sharing valuable content in all the right places—where your target audience is spending time searching for brands like yours—can turn Pinterest into a goldmine for your company.
Let's walk through everything you need to know about Pinterest categories so you can organize your Pins and Boards the best way possible for maximum results.
What are Pinterest Categories? And Why Does They Matter?
Pinterest organizes similar topics and interests by category. If you're looking for haircut ideas before heading to the salon, for example, you can browse the "beauty" category. You'll find everything from trending hairstyles to crazy color ideas.
Pinterest forms specific categories for the most popular topics people search for on the platform. Having a good grasp of which categories people are searching for most often can help you form a more effective social media marketing plan for your business. Creating Pins for popular topics can result in more shares, clicks, and traffic for your business.
Main Pinterest Categories List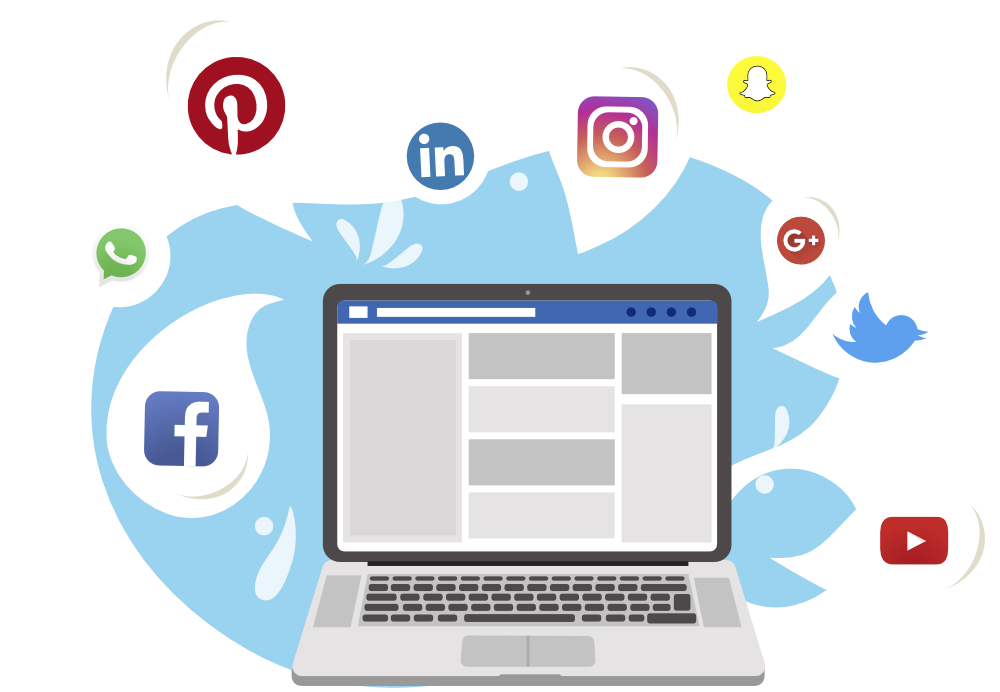 Here are the major categories you can choose from when building new Pinboards and searching for the best topics to cover on Pinterest.
Holidays: Events, decorations, celebrations
Christmas: Festive décor, recipes, DIY ideas, party planning
Art: Tips, how-to guides, inspiration, techniques
Animals: Pets, memes, baby animals
Architecture: Modern homes, urban spaces, classic buildings
Design: Packaging, book design, lettering, typography
DIY and crafts: Projects, instructions, patterns
Beauty: Hair, skin, nails, makeup
Event planning: Menus, party favors, table settings
Food and drink: Recipes, snacks, meals, prep
Men's fashion: Casual looks, formal outfits, accessories, sneakers
Home décor: Popular styles, furniture, decorating
Lawn and garden: Landscaping, planting, flowers
Quotes: Humor, mindfulness, love
Travel: Cities, beaches, traveler tips, bucket lists
Weddings: Venues, outfits, invitations
Women's fashion: Casual looks, formal outfits, capsule wardrobes, cozy footwear
What's a Pinterest Interest?
What a great question! As we already mentioned, Pinterest has its preliminary list of categories to strategically group Pins for users. But as you may have noticed, there aren't that many categories when you consider the billions of Pins floating around the platform.
To break down their categories into more specific subcategories, Pinterest created "interests." For example, the home décor category breaks down into various interests that users can search to find what they're seeking. The top subcategories of home décor include room décor, flooring, and kitchen.
Suppose you want ideas for hanging wall art in your office or creating home floral arrangements. You can search for those specific interests rather than treading through enormous categories in hopes of stumbling across the right content.
The 10 Most Popular Pinterest Categories
This list changes regularly. For a current list of the most popular categories on Pinterest, click the "Analytics" dropdown menu from your business account, and choose "Audience Insights." Next, click on "All Pinterest users" from the menu. You'll find the most popular categories and related interests on the search engine, along with other useful demographic information.
If your niche doesn't fit neatly into any of these categories, don't worry. There are plenty of unlisted categories to choose from that still get plenty of traffic to make a difference for your business.
Right now, the top 10 Pinterest categories are:
Home décor
DIY and crafts
Entertainment
Education
Art
Women's fashion
Food and drinks
Beauty
Event planning
Gardening
If you are still unsure if Pinterest would work for you please give us a call – We can help!