To further your Instagram marketing, attracting followers to your account is vital. So ask yourself – Are you getting new followers on Instagram? More importantly, are you getting the right kind of new followers?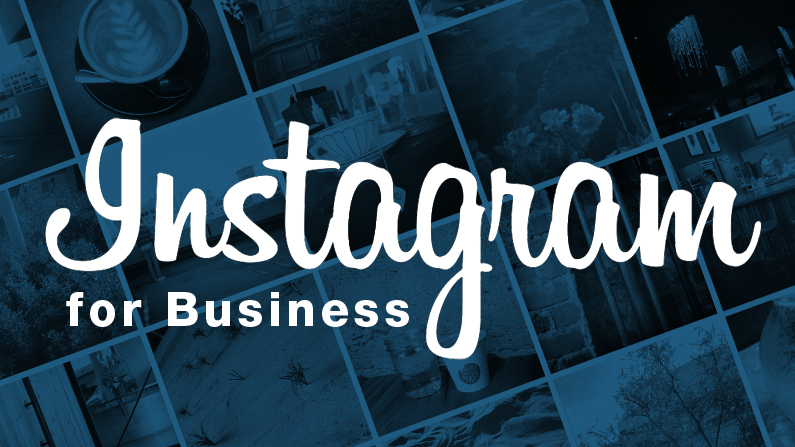 I am assuming that you have already written a strong bio and filled in all the details on your profile. Make sure your business account is set up for success before looking at attracting followers – after all you only get one chance to make a first impression!
Some businesses focus on growth no matter what. They don't care if their Instagram followers are spam accounts, follow-for-follow schemes, or even straight-up bots. The #followforfollow tag on Instagram has millions of posts but it is next to useless in terms of attracting the right kind of followers. That kind of following will never attract the right followers.
Creating the right audience on Instagram can make a big difference to your social media strategy. Not only are these followers more likely to become customers but they will also attract more of the audience you want. – Birds of a feather really do flock together!
With this in mind, I'm indebted to Corinna Keefe, a freelance writer specializing in digital marketing, media, tech, and education, for her 6 tips on how to grow you're your Instagram presence* the correct way:
1: Create Follower Personas for Instagram
The first step is to define the kind of followers you are looking for. Think about these factors:
Demographics. What age is your target customer? Gender? Are you focusing on local people or sending products around the world?
Spending power. Some brands sell essentials. Some sell "treats"—things we don't need but want and can easily afford. Still other brands sell big-ticket aspirational products. What is your ideal customer looking for?
Values and interests. How does your ideal customer spend their weekends? What causes do they support? For example, if you sell plastic-free bamboo toothbrushes, your customer base is likely to be interested in nature and sustainability.
Activity. Consider your potential followers' actual behaviour on social media. Do they enjoy competitions? Will they share user-generated content or recommend you to their friends? Do they just want easy shopping services? You will need this information to tailor your Instagram profile and content.
Use Instagram Insights to learn more about your followers' demographics and times of higher activity. The Audience tab in Instagram Insights gives you information about the gender, location, and age range of your followers.
2: Leverage Your Instagram Followers' Interests to Increase Targeting Organic Reach
Next, it's time to focus on the values and interests you identified for your Instagram followers. There are several ways to use this information:
Create an Instagram post style and content that appeal to your followers.
Partner with brands that appeal to your followers. For example, a local restaurant might attract new followers by teaming up with the local cinema on a special offer.
Use Instagram hashtags that your audience interacts with.
As you already know, hashtags are an important part of visibility on Instagram for both posts and Stories. People use hashtags to search for pages and content, find communities, and inject new content into their home feed.
Instagram offers you the option to follow hashtags in your main feed, which makes it easier to reach new followers through specific hashtags.
3: Align Your Instagram Content Strategy with Your Followers' Interests
Once you have acquired some new Instagram followers, you need to create content that appeals to them. That content will also help attract even more new followers.
But, you may well have more than one follower persona. So, you need to create content that appeals to all of the different aspects of your audience—without losing sight of your central brand identity.
4: Build Rapport and Connections via Complementary and Competitor Profiles
Just like hashtags, finding and following the right kind of Instagram profiles can also help you reach your target audience. What's more, these profiles can become a valuable source of inspiration and partnerships.
Start by looking for:
Local companies. If location matters to your brand—for example, if you have a brick-and-mortar location or your customers cluster in a certain area—it is worth following businesses near you. They do not need to be relevant to your industry or customer demographics; the most important thing is to build local links.
Industry competitors. Yes, you should follow your rivals. Not just because it's a good idea to keep an eye on their social strategy. You already know you have the same target customer, so why not follow your competitors, and encourage the Instagram algorithm to recommend you to their followers?
Adjacent brands. If you sell Wellington boots, you should follow brands that sell raincoats. If you run yoga classes, follow brands that make yoga mats. Think about your followers' needs and interests and go where they lead.
Follow "Suggested for You" Recommendations Strategically
Every time you follow a new account, Instagram serves up a carousel of recommended accounts. It's easy to get into the habit of tapping to dismiss this but that would be a mistake. This is one of the most useful tools Instagram offers to attract the right type of followers.
First, these suggestions make it easy to do the tactics recommended in this article: Evaluate your followers' interests and follow competitors and relevant brands. Second, the more you embed yourself in the network of pages and profiles around your ideal followers, the more likely Instagram is to recommend you.
Make a point of scrolling through that carousel of recommended pages every time you see it. You will be surprised by how quickly it helps you build a targeted audience.
When you tap through to an account suggested by Instagram and follow it, you will immediately be served another carousel of relevant accounts.
5: Partner with Micro-Influencers on Instagram
Following influencers, learning from their content, and building relationships with them can also help you find your audience.
However, just like with hashtags, you are often better off avoiding the really big names. Not only are they expensive but also their audiences are so large that it is difficult to sift out the kind of followers you want. Instead, try looking for micro-influencers who are relevant to your location, vertical, or customer demographic.
Which of these accounts is more useful to a small business: the global account with 2 million followers or the account with a strong local identity and a few hundred followers?
6: Adjust Your Publication Schedule as Your Followers' Activity Changes
The Instagram algorithm prioritizes new content. That means two things for your Instagram strategy:
Your account will benefit when you post frequently, at least once a day.
You can increase your post reach by making sure that your posts are new just as your followers are opening the app.
Different people use Instagram at different times of day. Working parents with young children are most active on the app between 6PM and 9PM because that's when they finally get a break. Entrepreneurs with terrifyingly efficient schedules often claim they check their socials first thing in the morning and then ignore them for the rest of the day.
By scheduling your posts for the right time, you can encourage the Instagram algorithm to show them to your followers promptly. Even if the difference in engagement seems small, try focusing your posts on the most active time and see if the effect grows.
You can find out which days and hours your followers are most active through Instagram Insights.
Conclusion
Attracting the right followers on Instagram comes down to three key points:
Learn about your followers and imitate their interests.
Create content that appeals to your ideal followers.
Be responsive to followers and suggestions from the Instagram algorithm.

Remember that your strategy to attract the right followers on Instagram can change over time. You might identify new follower personas, explore new content formats, or try different posting schedules and you will also need a strategy to nurture the quality followers you have acquired.
Building an audience of ideal followers will take time and effort; however, you will reap the benefits of increased reach, engagement, and of course sales.
*Originally published and edited from Social Media Examiner.