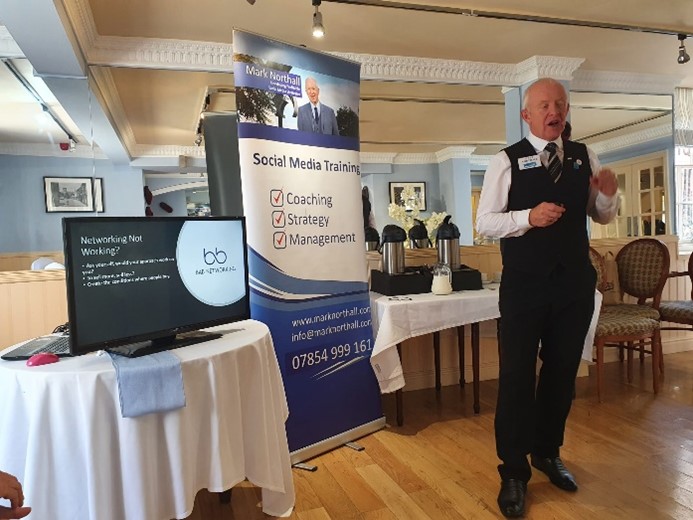 sOCIAL MEDIA AGENCY WOLVERHAMPTON
Are you struggling to get the results you want on social media? Do you find it difficult to keep up with the ever-changing landscape of social media marketing? If so, you're not alone. Many businesses struggle to create an effective social media presence that drives results. That's where Mark Northall.com comes in. As a top social media agency in Wolverhampton, we offer a range of services that can help your business succeed on Social Media
At Mark Northall.com, we understand that social media marketing can be overwhelming. That's why we're here to provide you with the training, management, and strategy you need to achieve your social media goals. Our team of experts has years of experience in social media marketing and can help you create and implement effective strategies that drive results.
One of our core services is social media training. Our training services are designed to help you understand the ins and outs of social media marketing. We'll teach you everything you need to know, from social media best practices to advanced advertising techniques. We'll work with you to create a training program that fits your schedule and covers the topics that are most important to your business.
In addition to our training services, we also offer social media management. Our social media management services take the stress out of maintaining a social media presence. We'll handle everything from content creation to community management, so you can focus on running your business. We'll work with you to develop a custom social media plan that meets your unique needs and goals. Whether you need help with Facebook, Twitter, Instagram, or any other social media platform, we've got you covered.
Finally, our social media strategy services will help you create a comprehensive social media plan that aligns with your overall business goals. We'll work with you to develop a strategy that helps you reach your target audience, build your brand, and drive sales. Our team will conduct a thorough analysis of your existing social media presence and create a plan that's tailored to your specific needs.
At Mark Northall.com, we're committed to helping businesses succeed on social media. We understand that every business is unique, and that's why we take a customized approach to our services. We'll work with you to understand your business goals and create a plan that's designed to help you achieve them. Whether you're a small business just starting out or a large enterprise looking to take your social media presence to the next level, we've got the expertise and experience to help you succeed.
So why wait? If you're looking for the best social media agency in Wolverhampton, look no further than Mark Northall.com. Contact us today to learn more about our services and how we can help your business succeed on social media.